5 Step Guide to Winning Weekly Fantasy Football Contests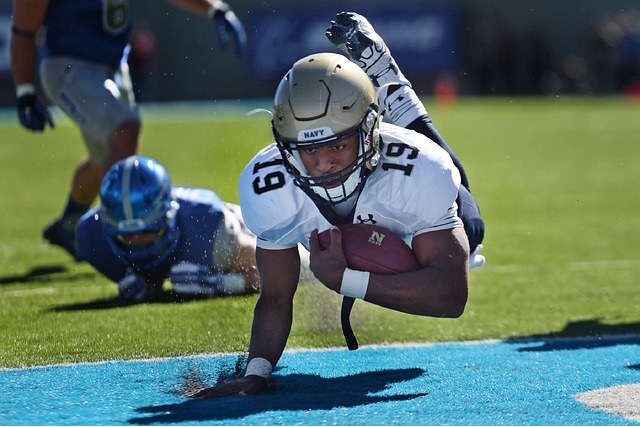 Fantasy football is attracting thousands of new players every single week and growing at a phenomenal rate. The vast cash sums people can win each week is tempting many new punters. Due to the incredible amounts of prizes available people are carrying out extensive research when picking their teams. There are some steps you can take to improve your odds of winning a contest. Below we offer brief guidelines on how to maximize your chances of winning head-to-head battles when playing weekly fantasy football.

Carry Out Research And Gather Statistical Information

A vital part of playing weekly fantasy football contests is carrying out research and gathering statistical information. It is important that you fully understand which players are the best value for money to maximize your chances of winning. Statistics helps remove the guess-work on player performances and can give you an edge over your opponent. There is lots of information available on the internet that includes; blogs, betting strategy sites, forums, newspapers and specialist stats websites. Also, some sites offer subscription-based sports betting systems to help subscribers gain advantages playing fantasy league.

Scouting The Competition

If you are new to playing weekly fantasy football contests or have little experience, you need to watch out you are not taken advantage of by more experienced players. They know how to play the game well, and the odd will be stacked in their favor. When starting out only place small or free bets until you begin to get the hang of playing the game. If you were to put large a large bet on the outcome, chances are an experienced player will try to play you. Do homework on your competitor to see what their win rate is and for how long they have been active. Try to match yourself against gamers who are equally or worse than yourself to gain a competitive edge.

Managing Your Money

A big part of a successful betting strategy is managing your money correctly. The best sports betting systems have money management built-in to aid you to manage it well. It is important that you set budgets and do not go over the amount set. Fantasy league requires its players to act in a responsible way as it is still a form of gambling. You should always only bet with money that you can easily afford to lose and will not put you in a bad financial position.

Enter More Than One Fantasy Football League

By entering more than one fantasy football league at a time, you significantly increase your odds of winning. You are better off-putting smaller bets on a number of sites and not putting all of your eggs in one basket. Different competitions will have varying levels of competition, so you have more chances playing at a lower level.

Selecting The Best Fantasy League Football Players

Team choice is key and the aim of the game. Picking the best team that week will win you lots of cash. Make sure that you read the guidelines for the fantasy league site you are playing as point scoring is different from site to site. Take your time picking the best team and use all the statistical information and scouting reports you can find to give you an advantage.